FoosFit — Improving foosball technique and skill using motorized players

lindsay.s@aptusai.com
Published on Thu May 21 2020
If you've ever played foosball, then you know it's much more fun and competitive if you have another person playing with you. We are excited to talk about a new and exciting project called the FoosFit, that we worked on with a company called WeFoos LLC. The FoosFit is a robotic training tool to help foosball enthusiasts practice their gameplay. There is a kickstarter campaign for the FoosFit and it is live now! Our team here at Aptus designed the 3D printed box, which attaches to the foosball rod and enables it to control the rod in order for players to practice. We developed a custom PCB board that allows for smartphones to connect via Bluetooth as well as a progressive web application. We also programmed the firmware for the boxes.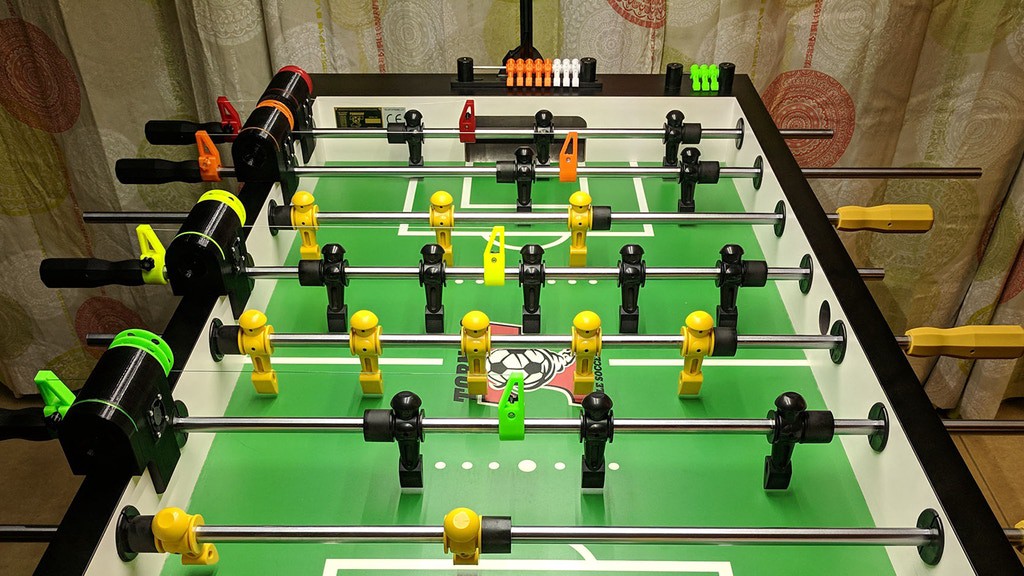 For future work, our team plans on using computer vision to develop a system that tracks a players moves on the foosball table by using a phone, and downloads them directly to the box. This will allow the rod to mimic the players moves and provide unique defensive techniques and plays. This will be used to help beginners learn. It will also allow players to be able to play and compete online! There is so much potential for AI to improve gameplay and training techniques in the sport industry and we are excited to jump in and help!
The FoosFit kickstarter campaign is live now! If you love foosball and want to see it grow, please think about backing this project. By supporting the kickstarter campaign, it allows for WeFoos and Aptus to be able to make the FoosFit boxes even better. Aptus will be able to incorporate more AI and technology into the boxes in the future! The kickstarter is only live for 28 more days. It ends on February 25th!