Dis·rup·tion: Innovation Driven Industry Transformation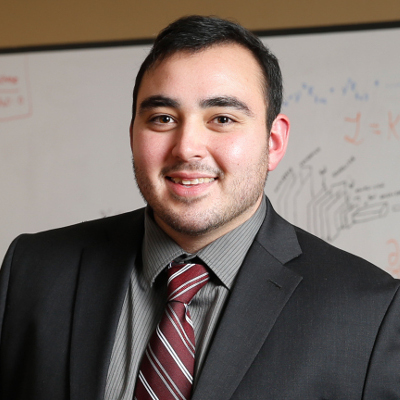 james.g@aptusai.com
Published on Thu Aug 13 2020
Founder & CEO David Wattel created MultusMedical™ to deliver innovation through cutting-edge technology. The company specialized in creating accurate patient-specific anatomical 3D Magnetic Resonance Imaging (MRI) demonstration models and videos to attorneys, patients, and doctors.
MultusMedical™ invited Aptus to transform the capability, quality, speed, and cost of their 3D renderings. Aptus delivered a brand new, feature-rich anatomical 3D modeling software that allows technicians to fit models to patient MRIs, AI software that automates the technicians' segmentation process, depict injuries, generate anatomical 3D video renderings, as well as a case management portal, product delivery and access portal, and automated systems to accept and categorize patient documents. In just a few short months, Aptus was able to reduce MultusMedical™ processing time and costs by over 80% while expanding their capability to offer models and renderings for anatomy other than just the spine.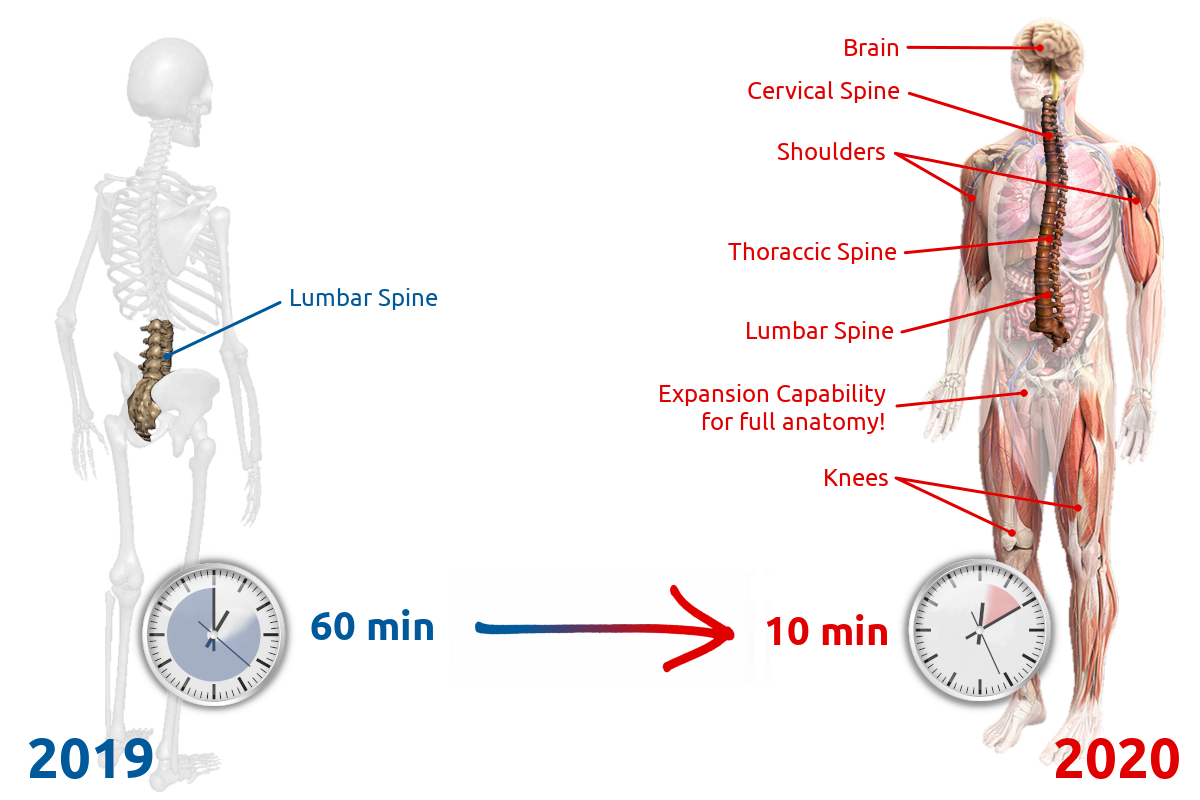 The team at MultusMedical™ understood that a radically different diagnostic and radiological reporting software with higher sensitivity, specificity, accuracy and positive predictive value for favorable clinical outcomes with proposed interventions was essential for patient-centered, high-quality healthcare service purchasing strategies. MultusMedical™ recognized employing Artificial Intelligence (AI) in closing the diagnostic gap in routine lumbar MRI scanning, extracting higher quality diagnostic value, and performing automated reporting was critical to improve patient care and surgical outcomes.
But Mr. Wattel's intention was to lead MultusMedical™ into the major medical market for 3D renderings while simultaneously penetrating the artificial intelligence software technology industry specific to MRI reads. In February 2020, Mr. Wattel invited the team at Aptus to answer a new question: How can we disrupt the major medical market and create a blue ocean?
Introducing the Multus Radbot™
In less than 90 days, Aptus created the Multus Radbot™ - a proprietary AI radiology, diagnostics, and reporting software used to identify anatomical pathologies and abnormalities from MRI systems. How did they do it?
Anatomy Segmentation Models: Aptus utilized cutting-edge AI technology to develop neural networks to perform anatomical segmentation with far higher accuracies than the industry standard.

Pathology Detectors: A modular approach was taken in order to allow additional pathologies to be detected in the future. Separate "detectors" were developed to diagnose lordosis abnormalities, disc herniation, disc bulging, central, and neuroforaminal stenosis.

Routine Radiology Reporting: A combination of Natural Language Processing (NLP) and classical software tools were used to generate final radiology reports similar to those from human radiologists.
Radbot™ technology significantly reduces missed pathologies and human bias MRI read reporting, providing time efficient and accurate results while saving unnecessary medical expenses and costly surgeries as a tool for predictive medicine. Aptus has continued to study the feasibility and performance of the Multus RadBot™ by working with the Center for Advanced Spine Care of Southern Arizona. These studies show high reliability and better performance than human board-certified radiologists.
MultusMedical™ has submitted a 510(k) premarket submission to the US Food & Drug Administration (FDA) to demonstrate the device is as safe and effective, that is, substantially equivalent, as other legally marketed devices. The Multus RadBot™ will go to market immediately after receiving FDA approval, which is projected in early 2021.
The MultusMedical™ Opportunity
The applications for the Multus RadBot™ far exceed the spine, as testing for knees, shoulders, brain and full anatomy are presenting favorable results. With 45 million MRI scans performed in the US alone, the opportunities for disruption of the major medical market remain to be seized:

The Multus RadBot™ has increased MultusMedical™ valuation to over half a billion dollars. Here's how Mr. Wattel views the journey with Aptus:
"The Multus RadBot™ has already transformed our company and positioned us to create significant disruption in the major medical market. We are delighted with the work Aptus has done with us on this joint venture, but even more excited to be working with the Aptus team on new joint venture projects in the future."
About Aptus
We are passionate about designing creative, game-changing Artificial Intelligence applications. We are currently building and scaling Medical Imaging, Diagnostics, Medical Practices and Clinics, Multimedia, Biotechnology as well as Defense and other innovative businesses.
If you have a vision for innovation-driven industry transformation, but are still searching for the path to execution, we invite you to join us for a disruption experience:
Concept Presentation: Spend an hour with us. We will listen. We will ask questions. We will ask you to share some additional information for us to study. All protected under an ironclad, mutual non-disclosure agreement, of course.

Idea Factory: Next, we will present a series of ideas to you. We will ask you to listen. We will ask you to ask questions – hopefully, some hard ones. We like a good challenge! We know you will not like all our ideas, but we are confident you will hear some ideas that are game-changing for your industry.

Transformation: If we decide to move forward together, we will quantify the opportunity and formalize our path to work together in a joint venture partnership.
Contact us now to explore the possibilities of disrupting your industry!