Meet the Intriguing Aptus Engineering Family!

lindsay.s@aptusai.com
Published on Thu May 21 2020
So, who are the quirky people that work at Aptus? Take a look!
Scottsdale Team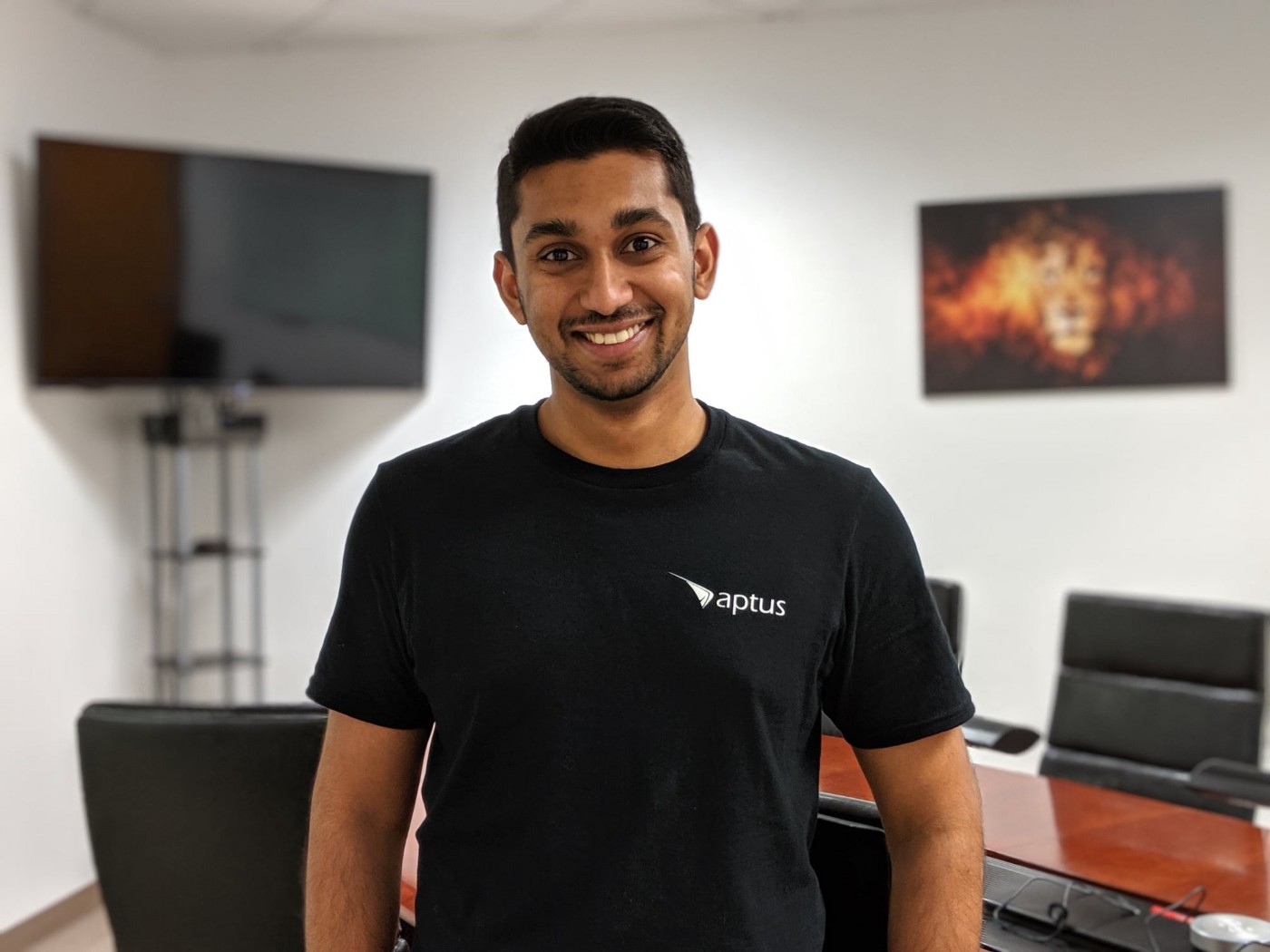 Narendran Muraleedharan - CEO
Jimmy and I have had other companies in the past that weren't fortunate enough to work out as well as Aptus. We've developed mobile games, micro-controllers, drone autopilots, Bluetooth drone controllers, block diagram embedded programming software, and many… many drones! A fun fact about me is that my graduate Thesis was on space robotics!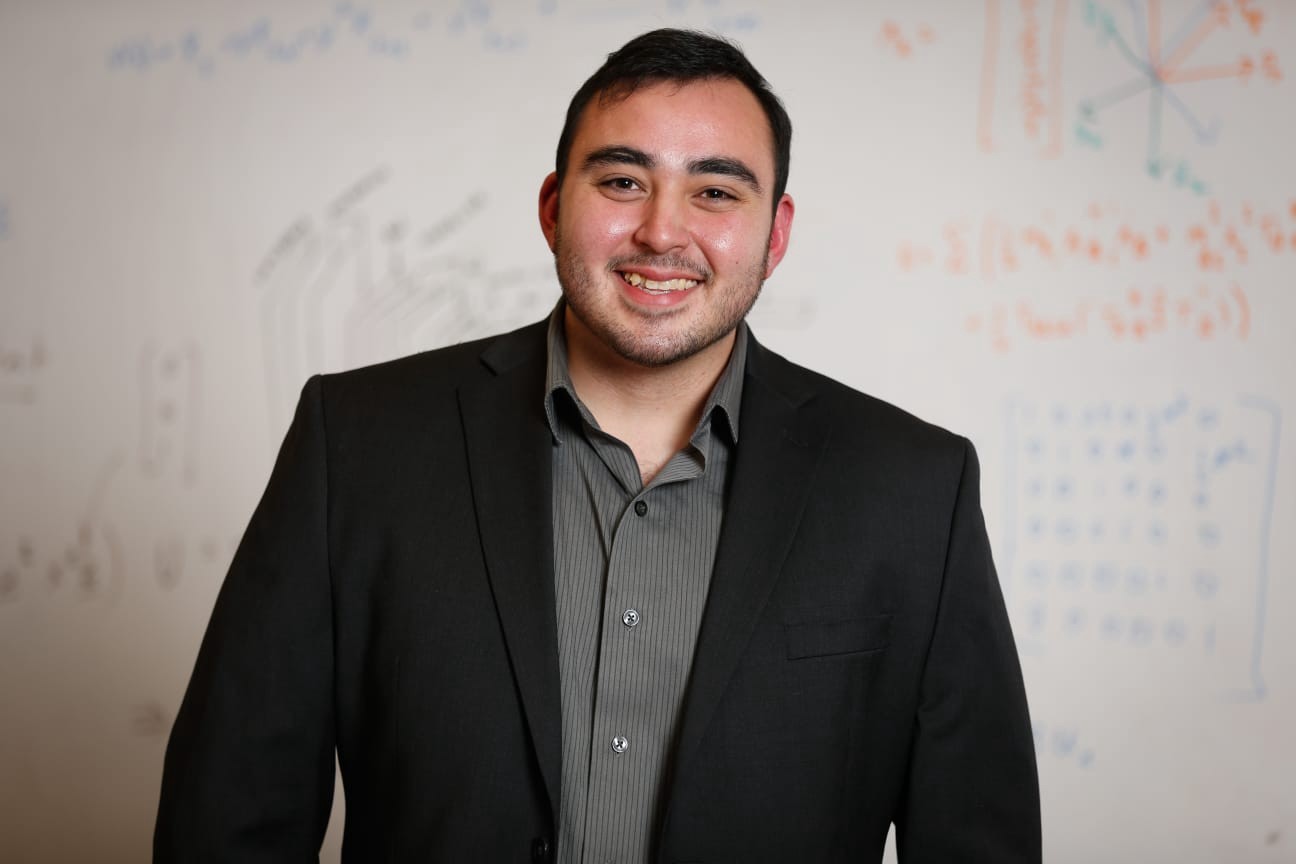 James Guerra - COO
Naru and I started Aptus to make a fun workspace to let us do projects that would keep us entertained. We both love working on tough problems and trying to be a part of the leading edge of technology, and I think Aptus Engineering encompasses that. My favorite thing (besides my job) is listening to and making music. I play several instruments including the ukulele and guitar and I try to get better everyday. My favorite genre of music is Classic Rock and people tend to call me Shajamz for my lyric knowledge.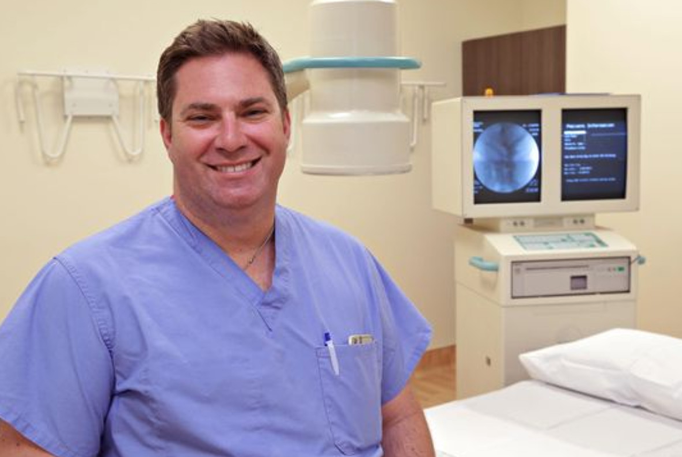 Dr. Dan Lieberman - Director
I grew up in Tempe. My mom taught at Arizona State University, and my dad is a prominent attorney in the community. I was one of five siblings. I met my wife Becky in high school, and we both went to college at Pepperdine in Malibu. I was a laboratory director at the national institute of health, where I had my first son. My second and third kids were born when I was a resident and neurological surgery at the University of California San Francisco. My wife Becky is also a native Phoenician. We came back home to stay after training to raise our children here, and now we are empty-nesters. A fun fact about me is that I'm the only person at Aptus who is about to become a grandfather!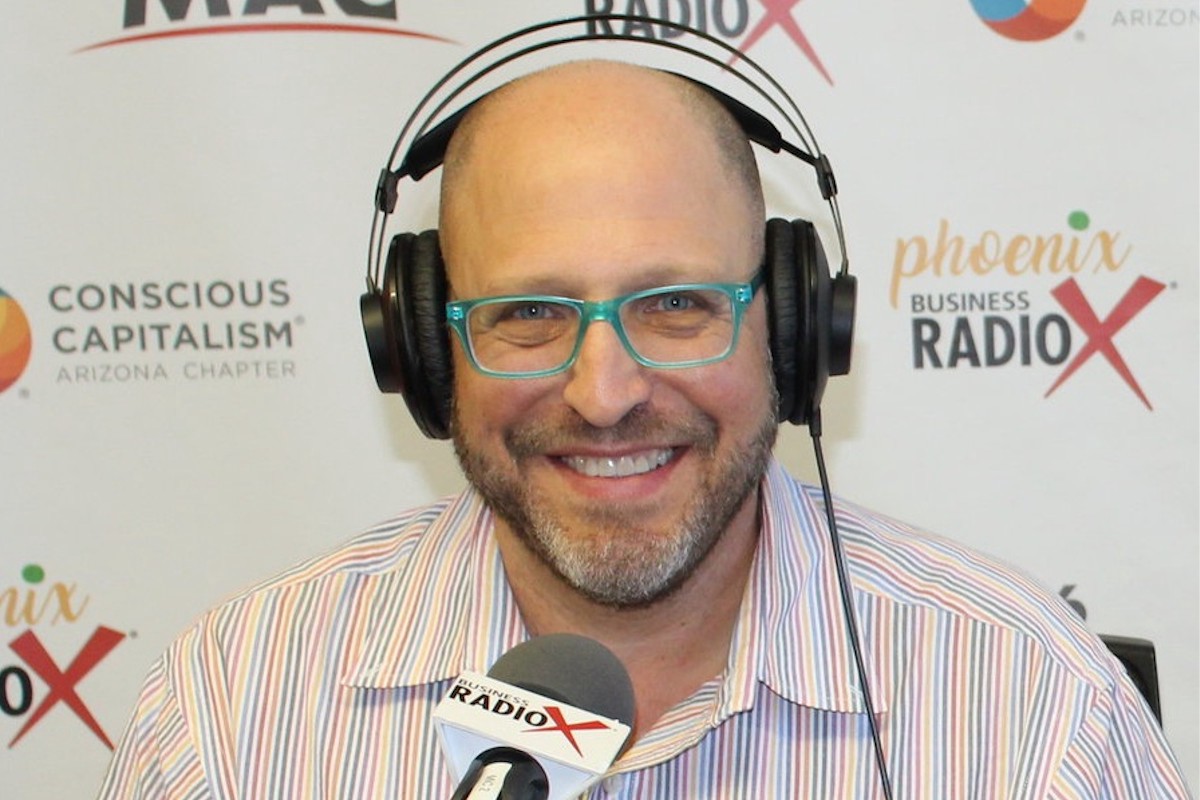 Andrew Kolikoff - Chief Strategy Officer
I am so excited about the people, culture, the incredible opportunity and how damn fun it is to be doing this with you all here at Aptus!! I live my life in-service. Everything I do is, and must be aligned with, this mission that I have created for myself, "It is good business to make a difference in the lives of those we do business with and seek business from." A fun fact about me is that I'm a former competitive tennis player and instructor. Singer, songwriter and guitarist in an all-original progressive rock band. Love to cook, the arts, nature and making people laugh!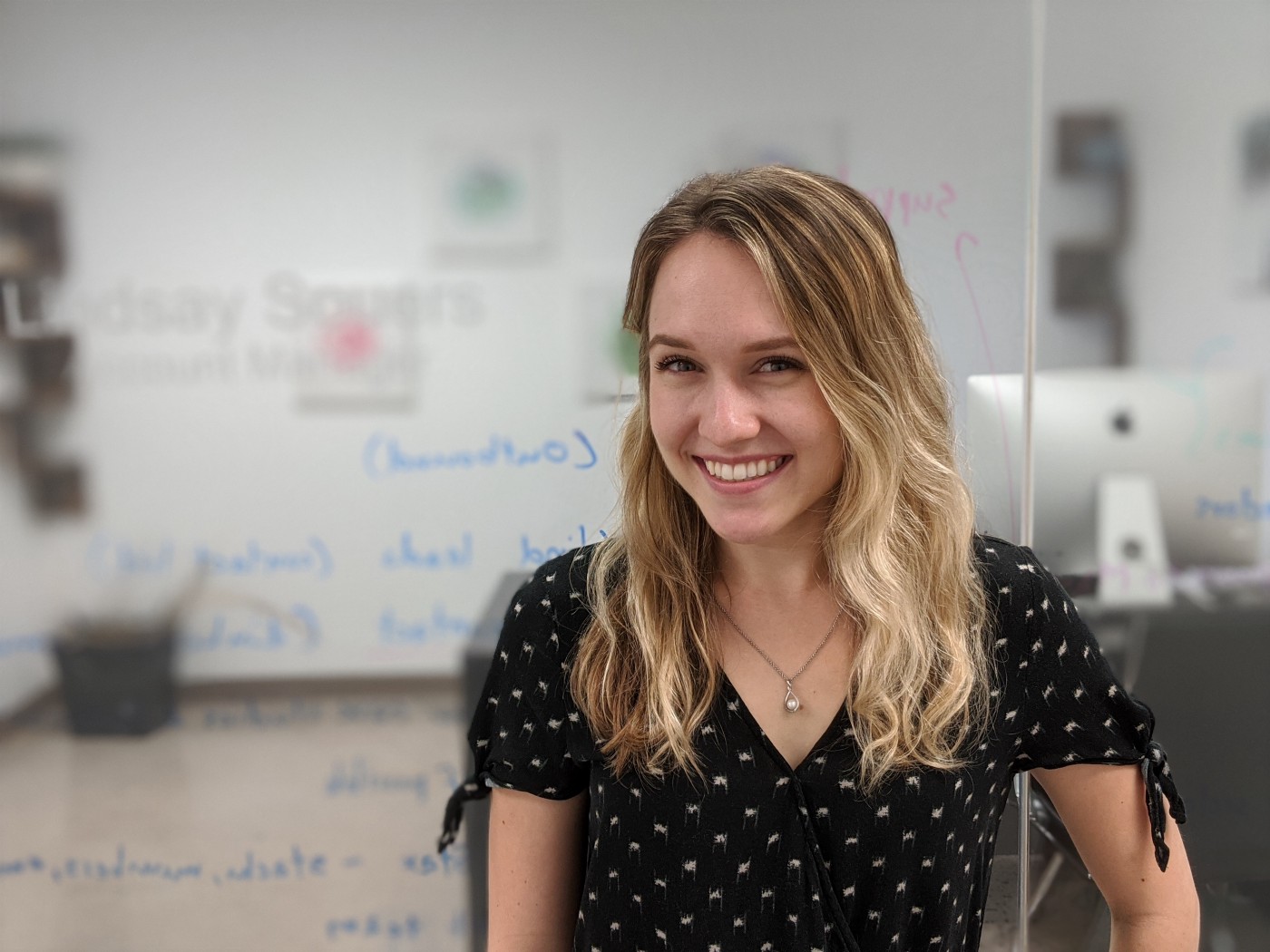 Lindsay Souers - Account Manager
I am currently pursuing a Bachelors of Science in Business Data Analytics and Supply Chain Management at W.P. Carey School of Business and will be graduating in May 2020! I feel that Aptus is a unique place to work because everyone who works here is really close and it feels like one cohesive team! I grew up here in Scottsdale and love being close to my immediate family. A few fun facts about me are that I love sushi, my favorite animal is a sloth, and recently I've started to learn embroidery!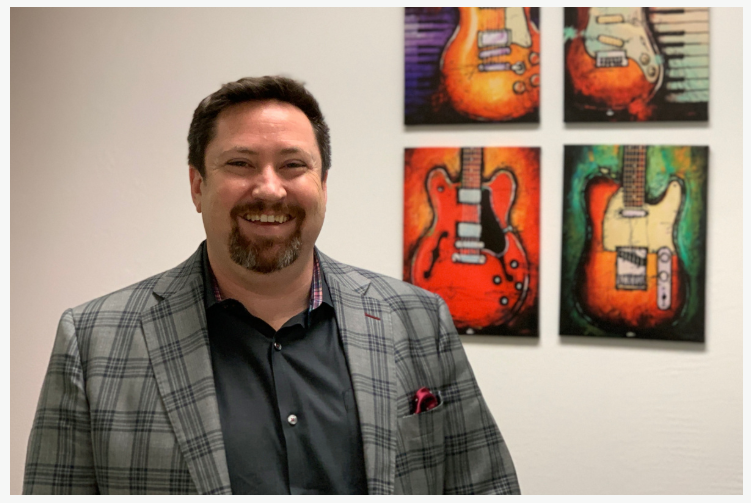 John Dahl - General Counsel
I was raised in Utah with entrepreneurship in my blood. I started my first business at 11, and haven't stopped since. Before college or law school, I consulted with numerous startups, but I also personally created, and operated numerous businesses and successfully sold two of them. I specialize in overall legal and business strategy and I'm a creative problem solver. A fun fact about me is that I am a husband, father and have more hobbies than I have time for. I am a huge Formula1 fan, traveler (have been to over 40 countries), and watch collector.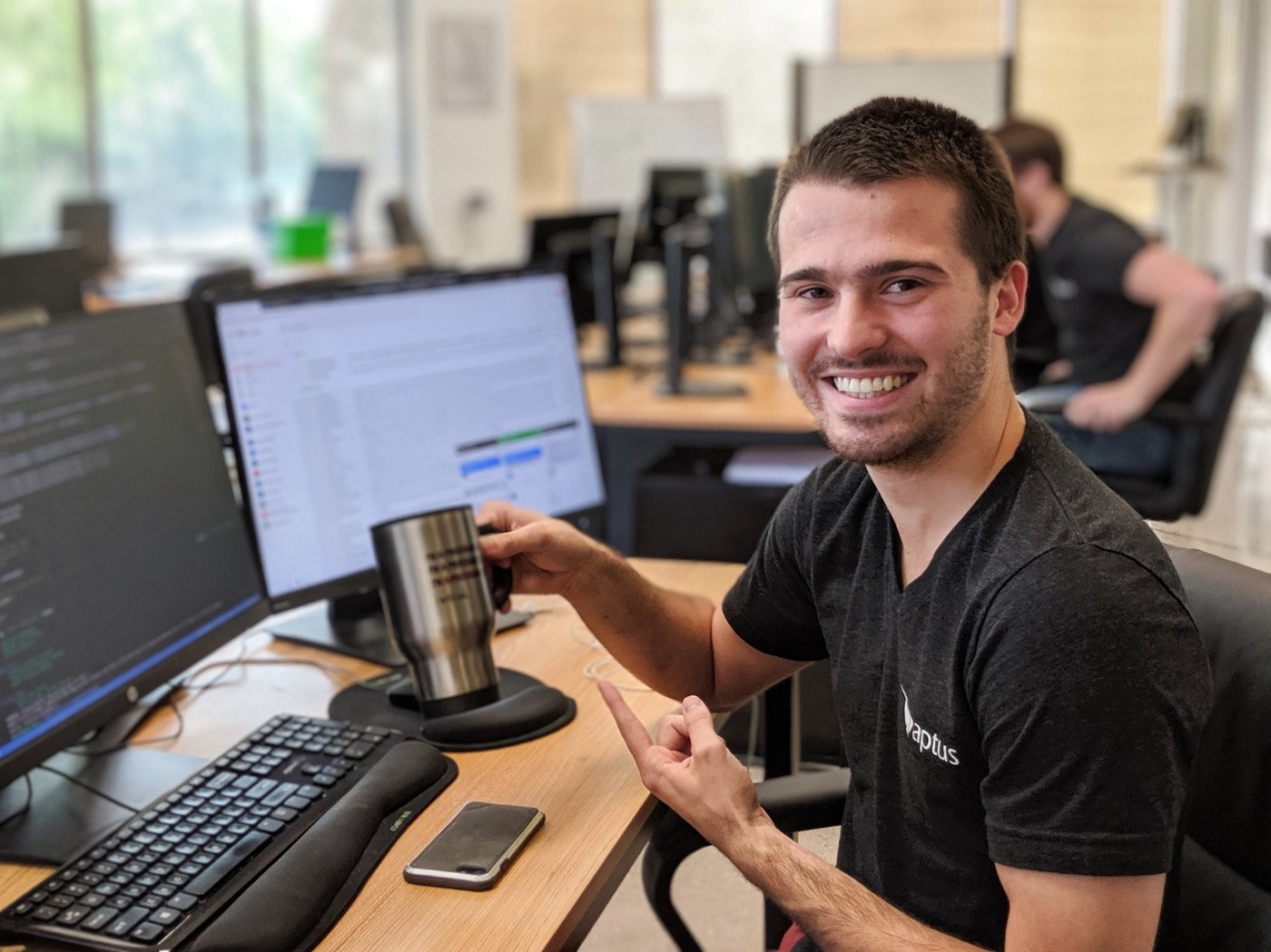 Clayton Brown - Lead Software Developer
At Aptus I'm always learning. Because of the breadth of problems we solve, every day is unique. I'm able to learn about topics I wouldn't even know existed. I like finding solutions and having the freedom to think outside of the box. There is no shortage of interesting challenges here which allows me to think creatively, like I couldn't anywhere else. A fun fact about myself is that in high school, I broke both of my arms at the same time at a soccer tournament. The next year, at the same tournament, on the same day, I got a concussion and went to the same hospital.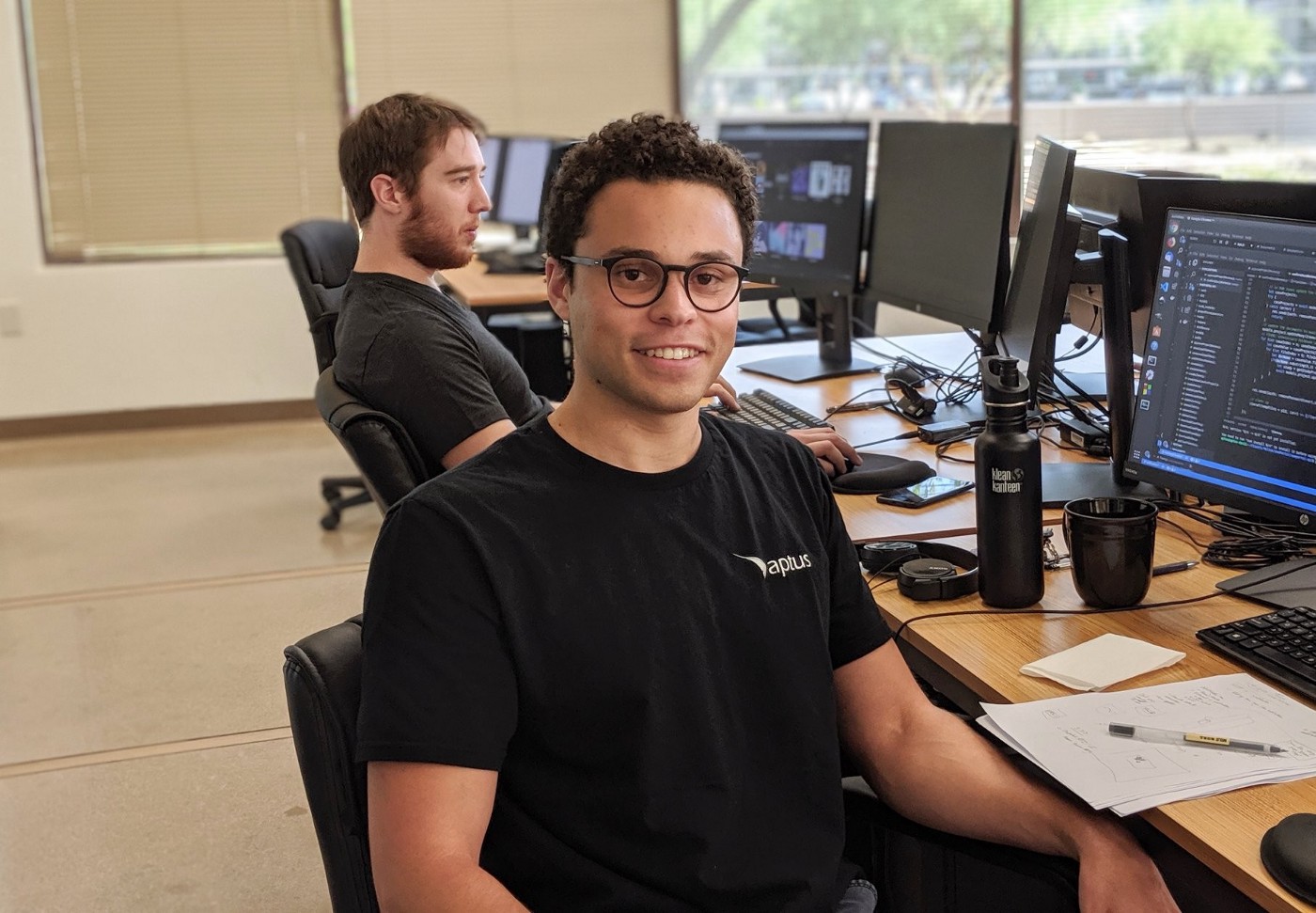 Marcel Legros - Software Solutions Developer
Aptus is a group of fun and motivated people, finding innovative solutions to interesting problems. I'm excited to continue to grow, and build great products with the team! A fun fact about me is that in my free time, I like to play guitar, bike, and rock climb. I love to swim when I get the chance (preferably in the ocean).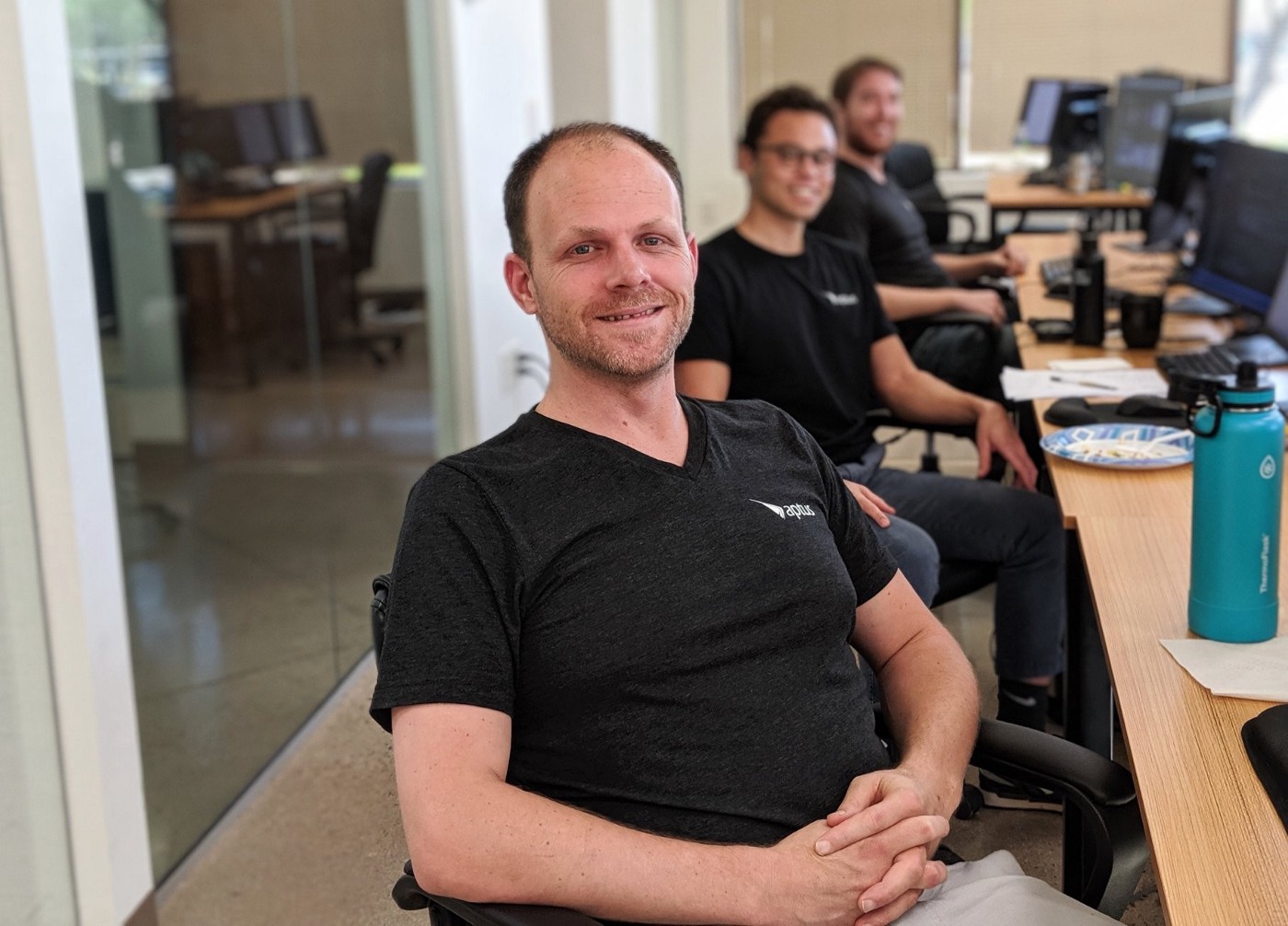 Luke Barker — Software Solutions Developer
I grew up near the beach in Southern California and studied Applied Mathematics at UCLA. I'm interested in many things from physics to philosophy and math to music. I appreciate that Aptus is a small, growing team that is reaching for new horizons of technology and bringing the seemingly impossible to life. A fun fact about me is that I like to play music when I have time. I play piano and guitar mostly, but also chromatic harmonica too, which is nice because it's a lot more portable than my piano.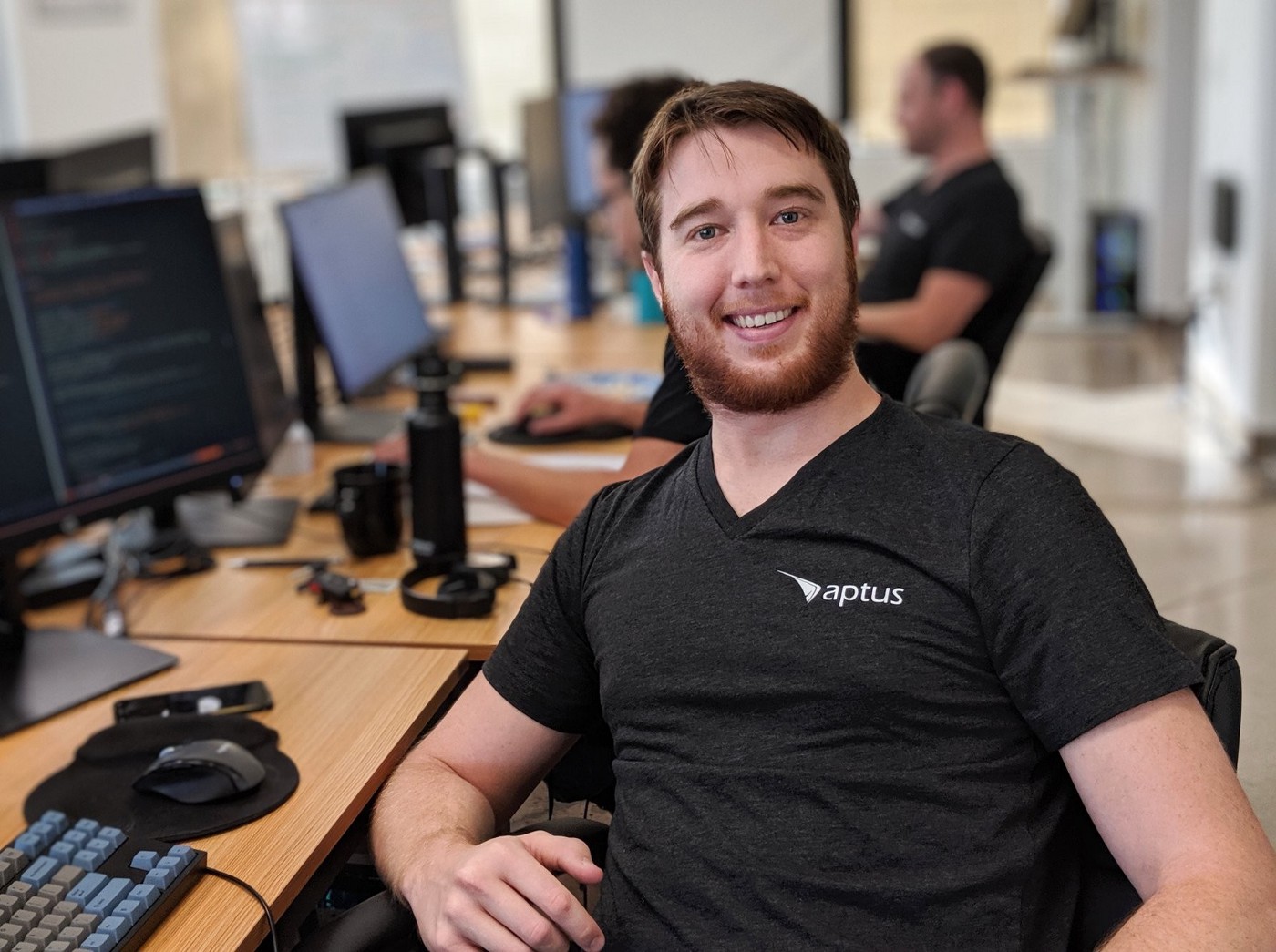 John Van Dyke — AI Solutions Developer
I grew up in the Phoenix area, and attended undergraduate at University of Arizona, Scottsdale Community College, and Northern Arizona University. After graduating with a degree in Physics and Astronomy, I got a Master's degree in Magnetic Resonance in Medicine at Cedars Sinai in Los Angeles, and specialized in Machine Learning. My favorite band is Rush. A fun fact about me is that no one has more fun playing hockey while doing as little as me!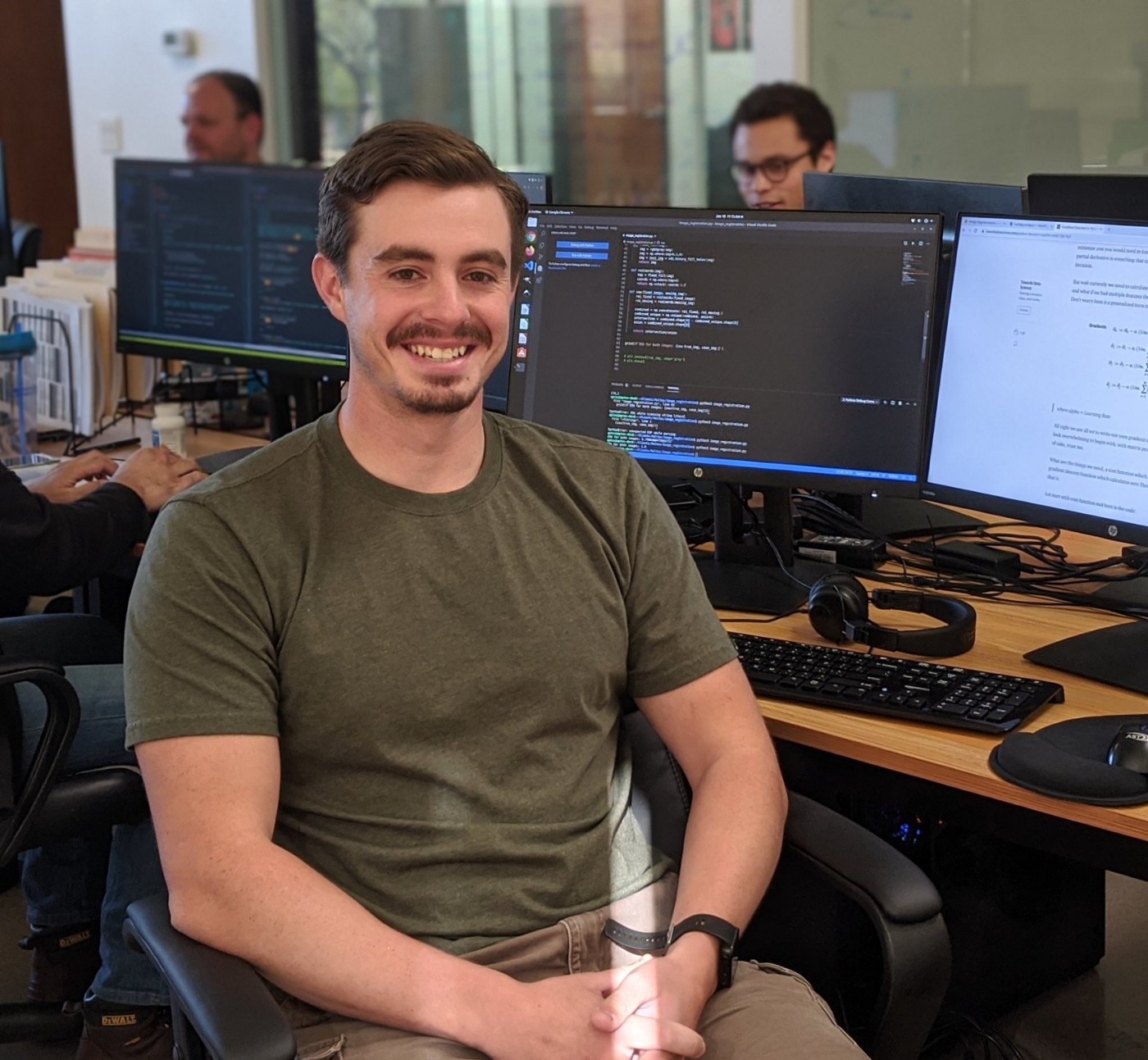 Derek Tolbert — Software Solutions Developer
Although I am an AZ native, I went to school at the University of Sioux Falls and grad school at South Dakota State University. After graduation, my wife and I moved back to AZ where we live happily with our cat, Stella. Here at Aptus, I am excited to work on innovative technologies with a group of people much smarter than myself! A fun fact about me is that when not at work, I enjoy trail running, mountain biking, and rock climbing!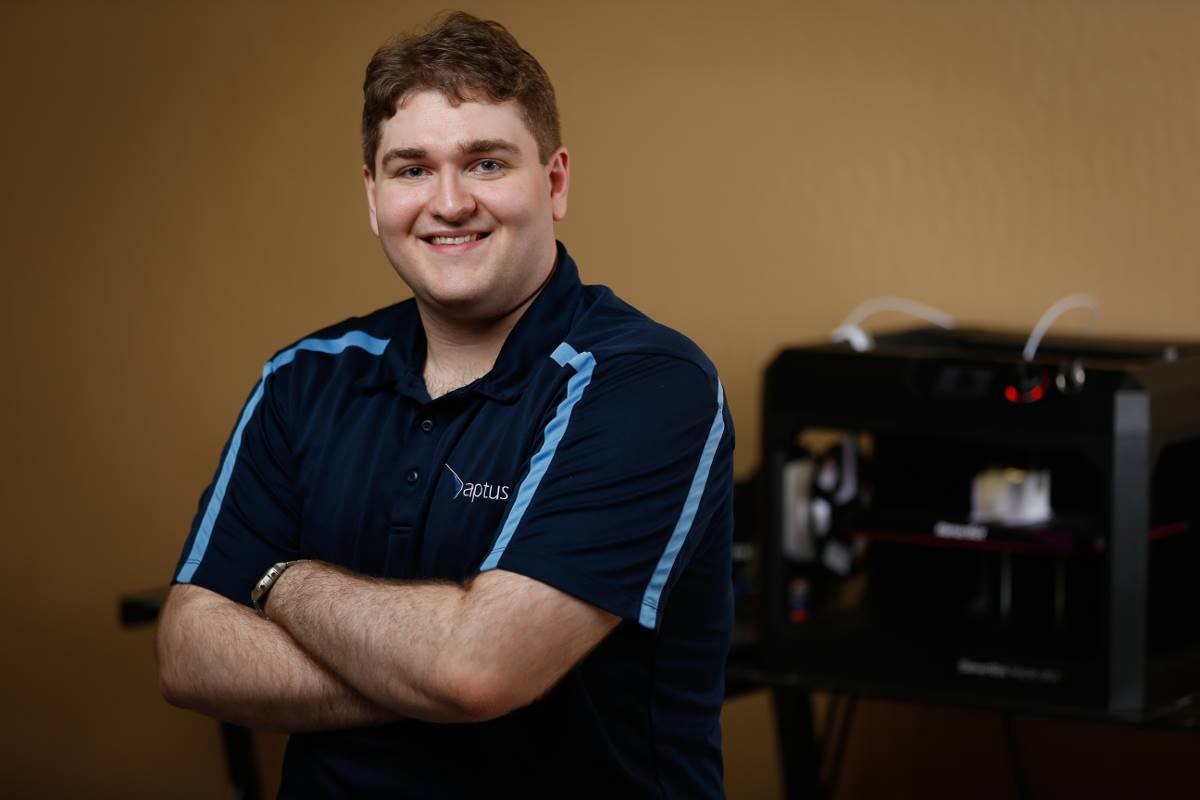 Daniel Maier — AI Training Technician
I like working for Aptus because it has allowed me to understand engineering from a hands on perspective as opposed to worksheets and books in college. The opportunities I have been given here in terms of designing, prototyping, and AI training have been invaluable to both my education, and my personal engineering aspirations. As an airplane nerd, working right next to an active airport is one of my favorite aspects of the job, especially when the majority of your coworkers are airplane nuts too. A fun fact about me is that I build scale models as a hobby!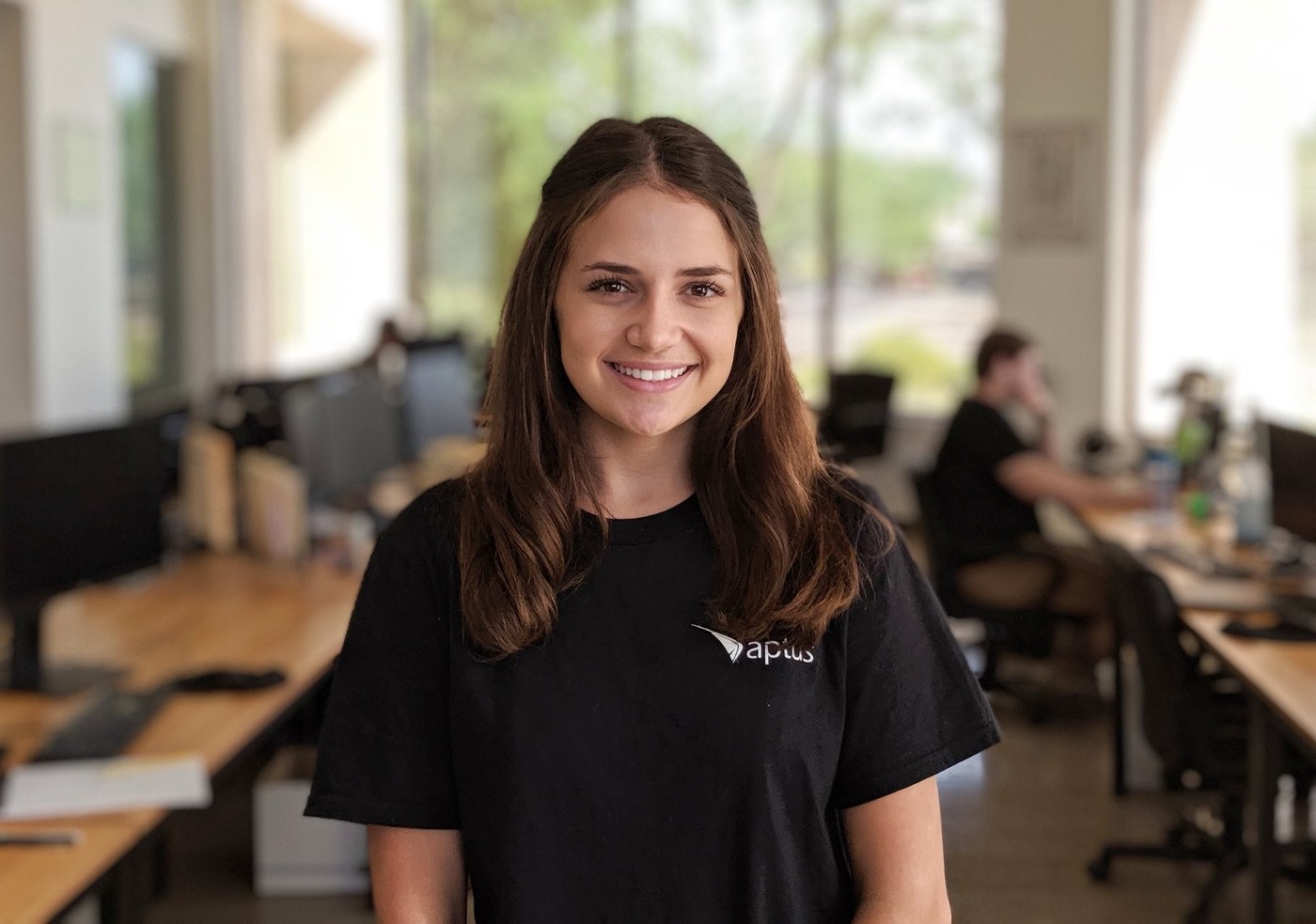 Kelsey Souers — AI Training Technician
I am currently a student at Scottsdale Community College, studying Business. Born and raised in Arizona! I'm still unsure about what I really want to do but Aptus is giving me some great experience and I am learning how a business runs. I like working at Aptus because I think it will help expand my knowledge and further my future goals! A fun fact about me is that I love to bake!
Remote Team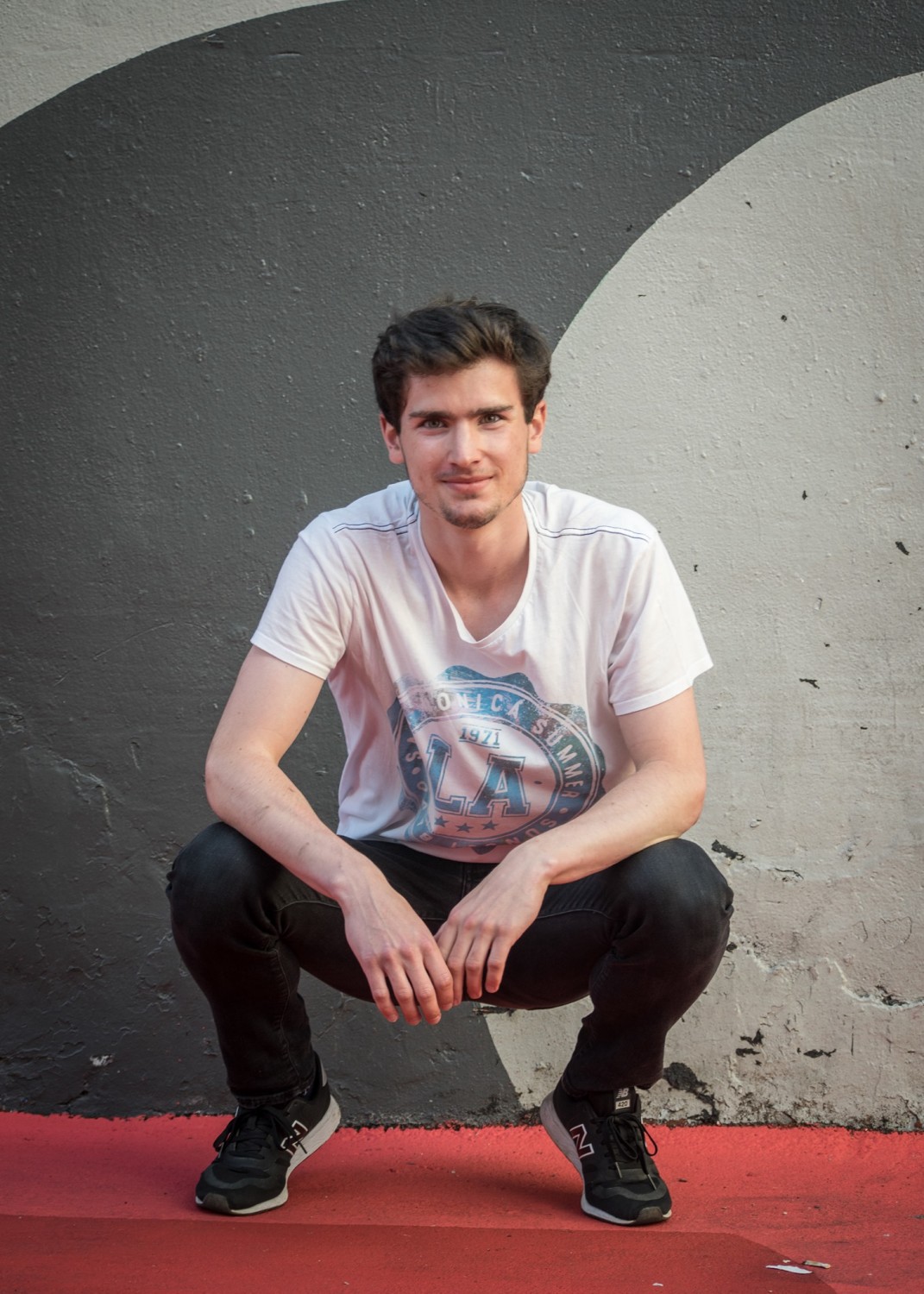 Bretislav (Breta) Hajek — AI Solutions Developer
For me, Aptus is a unique opportunity to use my knowledge from school about these cutting edge technologies and apply it to practice. I am from the Czech republic. I am currently studying computer science at a university here in Prague. My interest in computers started already in high school. I remember watching online lectures about machine learning. Even though I didn't understand the math back then, I kept experimenting until it worked out. In my free time, I like to do all sorts of sports. Gymnastics, trampolines, skateboarding or climbing are some of my favorites. For relaxation, I like to travel and explore nature. A fun fact about me is that I like to learn these random fun skills. For example, recently I learned how to juggle.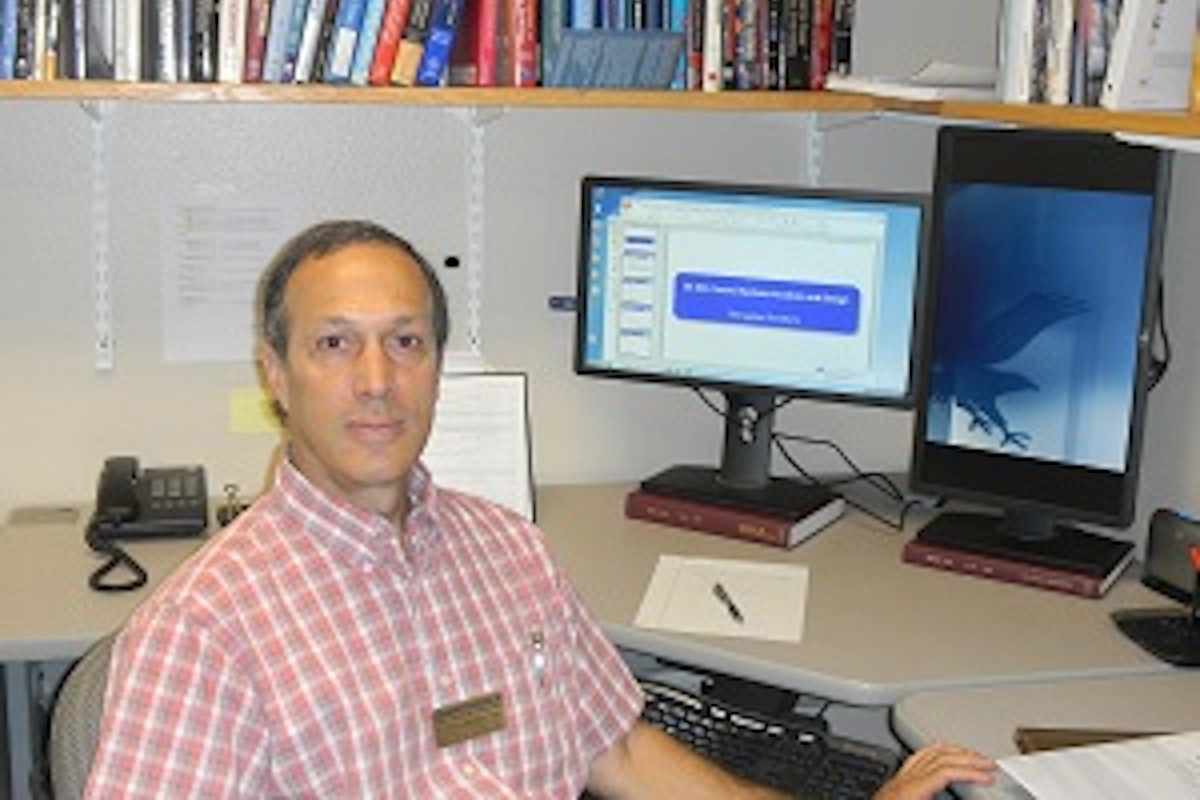 Dr. Stephen Bruder — Consultant Navigations Engineer
I am excited to work at Aptus as I am familiar with your CEO and have been impressed with his accomplishments. Also, having run my own high-tech startup consulting company early in my career (a few decades ago) while in graduate school, it has been a "bucket-list" ambition to get involved in supporting a young professional in pursuing a similar challenge.
I am a naturalized American, via Canada, via Jamaica, with a desire to engender the next generation of engineers as I pursue my forth engineering career as an ERAU engineering professor and engineering consultant. Having worked in the national research labs, academia, and then industry, I find myself now drawn to a lifestyle at the intersection of these three different career paths. Every weekend I try to get out into nature and enjoy off-road motorcycling along some remote mountain trail.
A fun fact about me is that I enjoy watching really bad zombie movies.
Team Morale Builders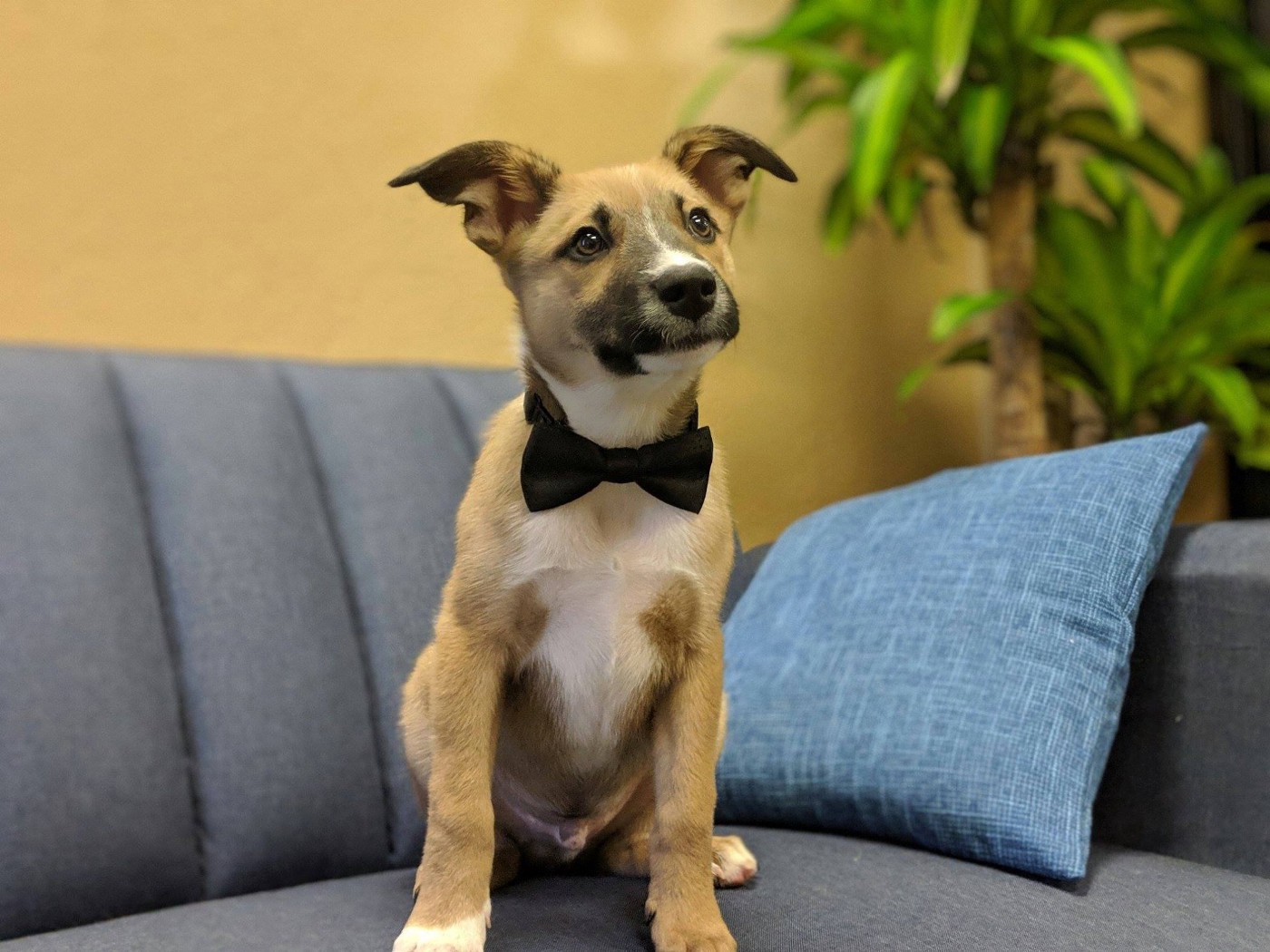 Miso — Team Morale Builder 1
I am a cattle dog mix and my mom was rescued from Tuba City, AZ when she was still pregnant with me!
I'm afraid of water but I love cuddling!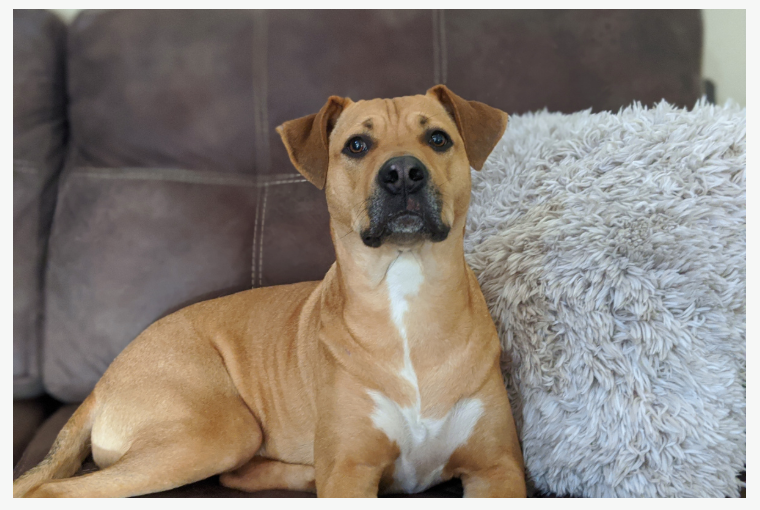 Milo — Team Morale Builder 2
Not much is known about my past, but I was rescued when I was about 7 months old!
I'm the sweetest boy and I can make different expressions with my eyebrows!
To learn more about joining our team and what we do at Aptus, contact us at career@aptusai.com