Stax.ai Customer Story - Pinnacle Plan Design

lindsay.s@aptusai.com
Published on Fri May 28 2021
We love our clients and nothing makes us happier than when our clients are happy! We make sure to work very closely with each of our clients to learn how their business runs and what their unique pain points are. We love being able to share success stories like the one below that illustrate how Stax.ai is helping our clients grow their business by saving time and money! Pinnacle Plan Design is a third-party administrator (TPA) for employer-sponsored qualified retirement plans. They specialize in retirement plan design, administration and actuarial consulting. Pinnacle Plan Design has helped companies across the nation with their retirement plan needs, while providing the individual attention each company deserves.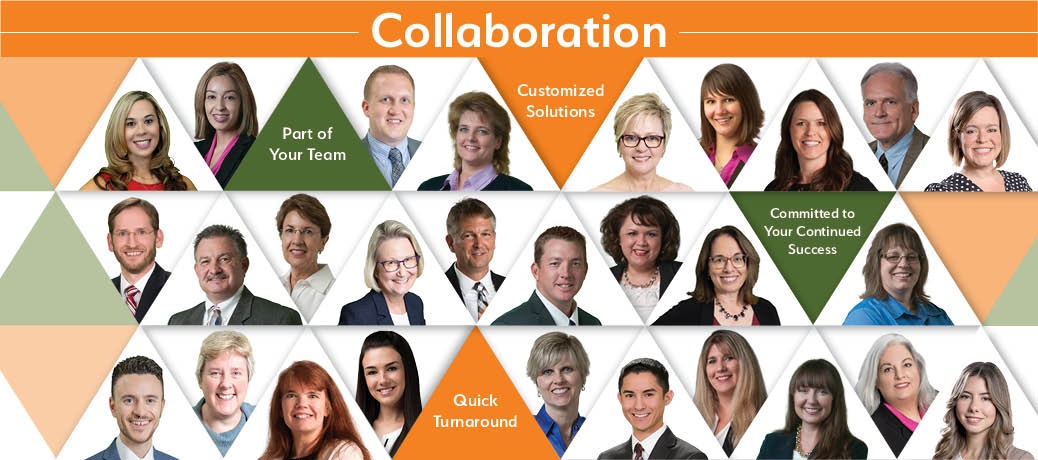 Pinnacle Plan Design's Stax.ai Experience!
Q: What was your process like before Stax.ai?
A: I scanned and digitally filed 3,500-10,000 pages of paper asset statements into the appropriate directory each month. We have tried for years to get these statements electronically from the vendor, but are unable to, therefore we have to go through this scanning process every month.
The process before Stax.ai: Rather than scanning each statement individually or scanning them all together and then having to break apart and individually save each statement, years ago we found a barcode scanning software that enabled us to scan a large pile of statements at once and the software (using barcodes) directed the statement to be saved into each client directory. Believe it or not, the process I describe below was faster than individually scanning and/or digitally breaking apart all the pdfs.
However, in order for this to work, we had to sort and scan all of the paper statements and put a specific bar code sheet in between each paper statement file. Thus, there was a significant amount of work that had to occur prior to even scanning the statements.
The prior process included:
Receive statements in the mail
Sort the statement in piles by financial institution (since the bar codes all were filed by financial institution to make them easier to locate)
Open all statements
Sort all statements in numerical order to make it manageable to locate the coordinating bar code sheet (which I also had to put in numerical order after every month's scans)
Once sorted by numerical number and provider (600+ statements each month), I'd have to locate the client name and account number on the investment statement and match it up with a corresponding bar code sheet of paper that was pre-printed with a coordinating bar code.The bar code included the client name, number, asset folder, and account number so the scanned statement could be filed accordingly.
It would take me approximately 80 hours each month to complete this process. I could scan multiple statements at a time as long as they were correctly separated by the barcode paper. Once scanned, the statement was digitally filed in the correct location. Once I was done scanning each batch, I had to store the numerically sorted stacks in piles all over the conference room table (imagine many many stacks) so that I could go through each stack to remove the barcode sheets carefully, keeping them filed in numerical order until they were reused in the next month.
For new account statements, I also needed to log into the bar code creating software (the software was not user friendly) to create a new bar code sheet and print off a hard copy.
Q: What specific problem were you trying to solve with Stax.ai?
A: We were trying to make this process less labor intensive and less time consuming. As we continued to grow, this process has become very time intensive.
Q: What was the biggest challenge or obstacle that could have prevented you from using Stax.ai?
A: We had some obstacles at the setup stage. Previously we did not have statement account numbers programmed into our software. However, I was able to locate this information embedded within the barcode software. With Naru's help, we were able to export and import this information which made the setup much easier.
Additionally, for people like me, it is difficult to see/imagine that things can be done in an easier way. But when talking with Naru and his team, they asked us key questions about our current processes and they were able to help to come up with solutions that we didn't even know existed.
Q: How much time do you think Stax.ai saves you in a week?
A: The first month it saved me 20 hours while we were getting things all setup. It now saves me at least 40 hours each month.
Q: What has exceeded your expectations after you started using Stax.ai?
A: Our entire team has been very impressed by Naru and his team and their attentiveness to work with us to get our projects completed. They took the time to brainstorm with us in the beginning and we were able to knock out this process within weeks. They were very helpful in the implementation and training of the new process. The Stax.ai interface is very user-friendly and simple to learn. Thus far, I am the only one using it, but our entire team is excited to get started. And this is just the beginning for us. Naru and his team will be helping us with multiple other solutions to our manual labor intensive processes.
Q: What would be the main reason you recommend Stax.ai to other TPA businesses?
A: TPA businesses are a niche market. If you have met one TPA, then you have met one TPA. But, Naru and his team have come up with an easy solution to a problem that many, if not all of us face. Therefore, it just makes sense that other TPA firms will want to work with him and his team. We have a long list of processes that we are hoping to streamline using Stax.ai this is just the beginning for us.
Q: Was there anything we could have done differently or better to help improve our service? If so, we would love to start now!
A: This is just the time we live in….but I only wish we could meet in person. I just think it's easier to brainstorm with human face-to-face interaction. However, others in our firm (like our remote team members and those who have many meetings every day) love that we can meet virtually and appreciate that immensely.
We still need training for the rest of our team and to setup each team member on the program so we can fully use the program. We are excited for this.
(After seeing this response, we are working on scheduling a meeting to do a review in person!)
How Stax.ai can help you!
Stax.ai is an AI-powered Business Administrative Operations (BAO) platform that assists in various back-office administrative tasks such as document intake, routing, sorting, and filing. It uses its AI to automate various tasks. Stax.ai has worked with retirement plan TPAs to build customized solutions for the industry. These range from automatically sorting and filing monthly statements to extracting transactions and tabular information from them.
Sign up now or contact us to schedule a free business assessment meeting so we can determine how to best utilize Stax.ai for your company!